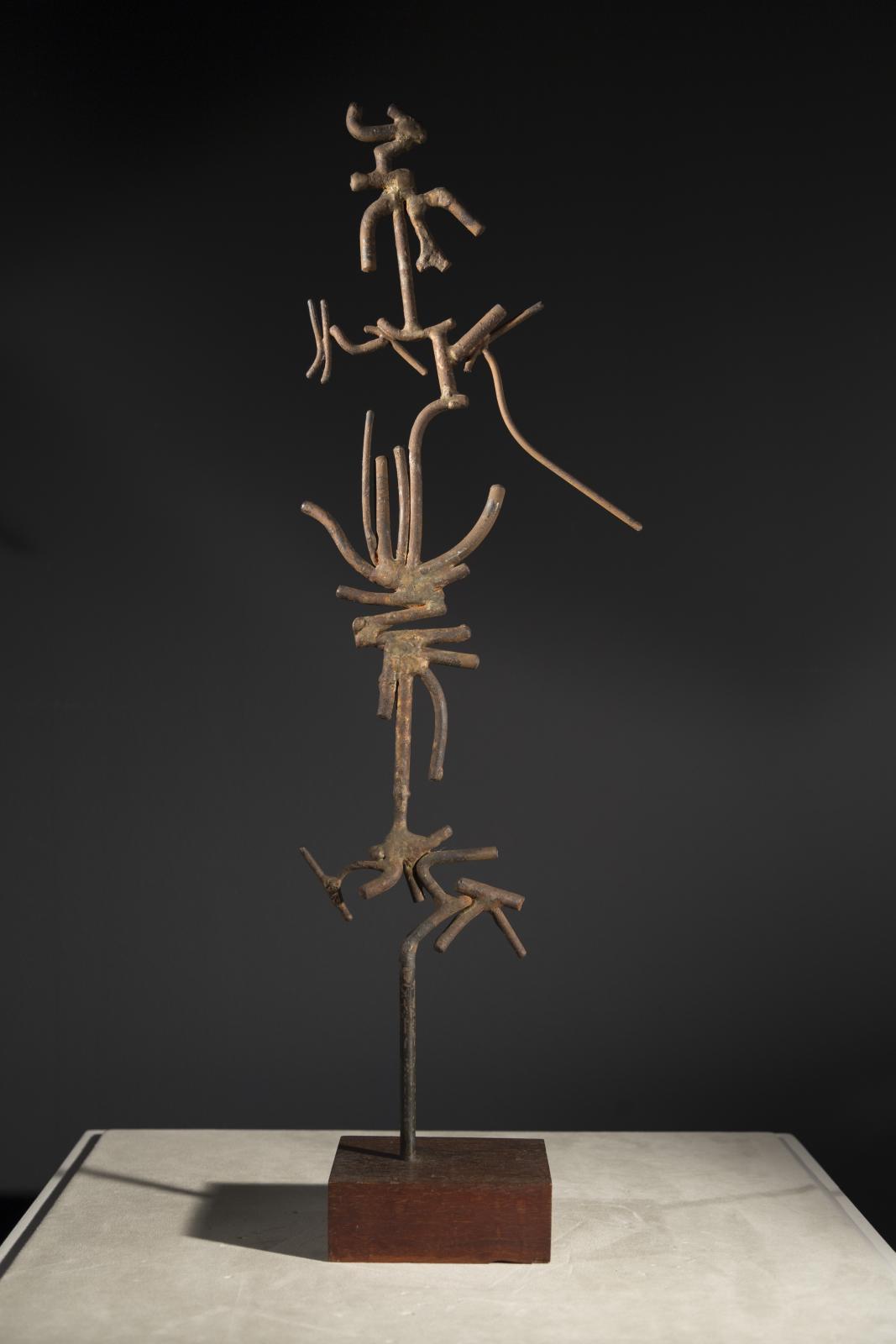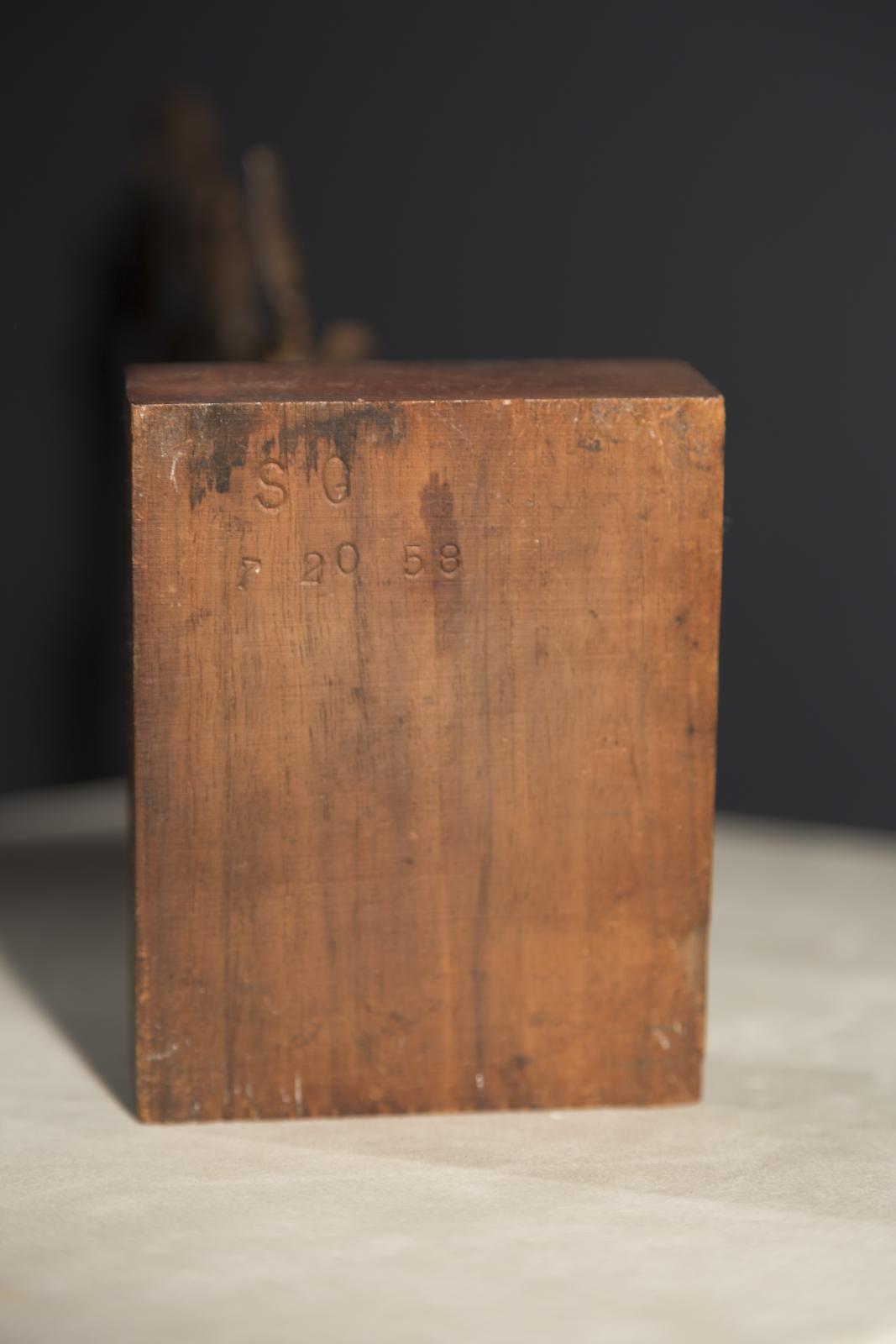 Artist
Sidney Gordin developed his sculptural focus during the height of the Abstract Expressionist movement in New York City. He worked uniquely and simultaneously as both a sculptor and painter, moving seamlessly back and forth between media. Gordin skillfully melded the inherent linear focus of his Russian Constructivist background with the expressive influence of the Abstract Expressionists. Elements of Cubism and Futurism can also be found in his sculptures. The art critic Alfred Frankenstein of the former San Francisco Chronicle wrote of Gordin in 1958: "No one knows more about the visual meaning of the curve, the line, the twist, and the angle, and no one handles these resources more tellingly."
Born in Russia, Gordin emigrated to the United States in 1922 and graduated from the Cooper Union School of Art in 1941. From there, he established a solid reputation in New York City before moving to the West Coast; he enjoyed solo shows at the esteemed Grace Borgenicht Gallery as well as at the Peter Cooper Gallery and The New School. His groundbreaking abstract metal and wire constructions were part of two shows at the Museum of Modern Art in 1953 and 1960, and three similar shows were held at the Whitney Museum of American Art in 1959, 1961, and 1962 that included examples of his work. His pieces were markedly sophisticated, yet forceful in the space they occupied. Thomas Albright wrote in his Art in the San Francisco Bay Area: 1945-1980:
Gordin shifted between painted wooden constructions that resembled miniature Mondrianesque architectures, with quirky Art Deco touches, and small organic abstractions in bronze that were playfully acrobatic drawings in space.
In 1958, he moved in to San Francisco and became an integral part of the Bay Area art scene, as well as a professor at the University of California, Berkeley. He never completely abandoned his connection to the East Coast, and continued to show his works at the Whitney Museum of American Art, the Museum of Modern Art, the Zabriskie Gallery, and in Provincetown, Massachusetts where he maintained a studio. He is remembered as a consummate craftsman, visionary, and teacher.
Provenance
Gifted from the artist to Marcia Marks (American, born 1928)