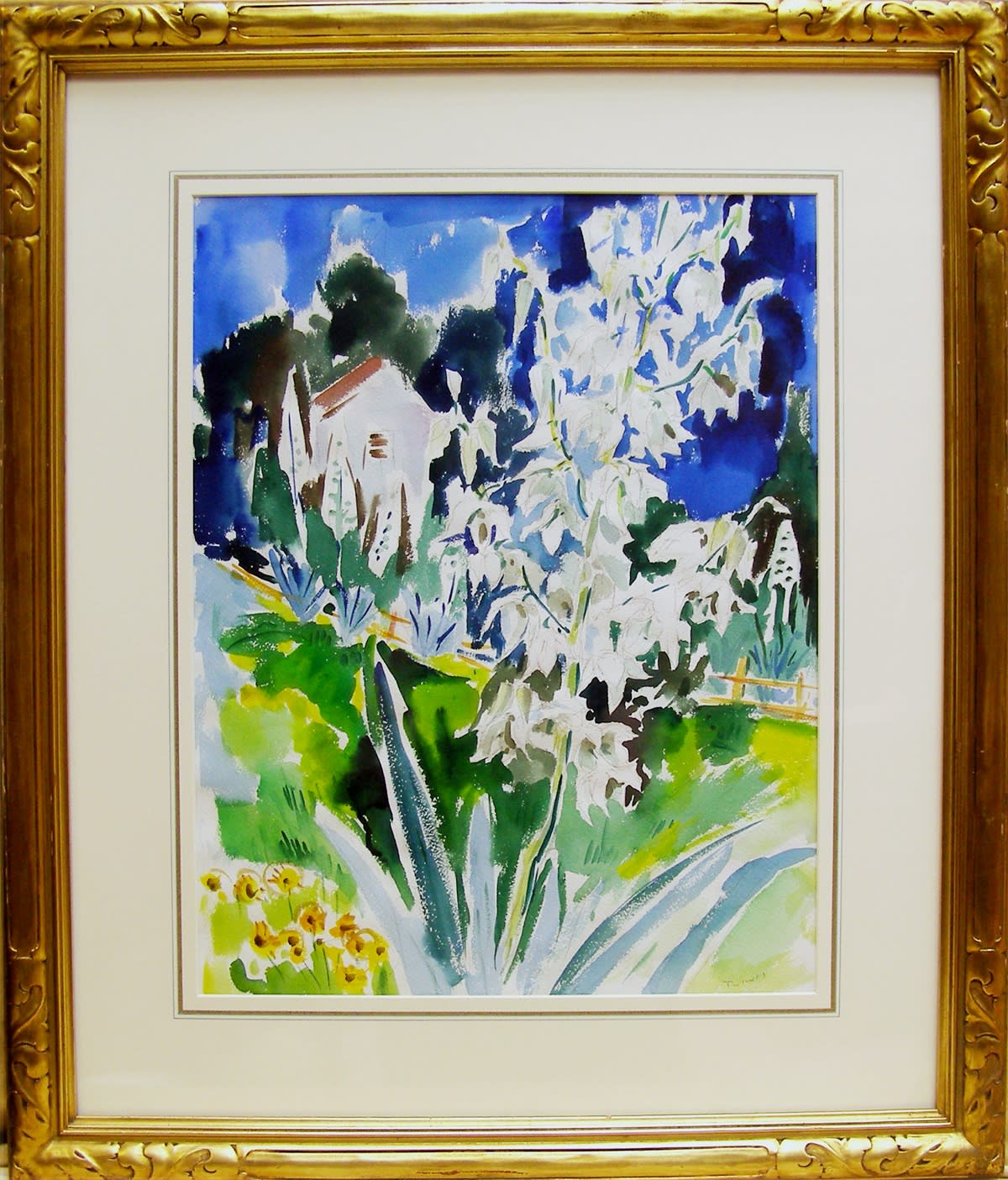 Artist
Werner Drewes' Life was like a metronome, always in beat with the tumultuous and transitional times of the 20th century. The wanderlust painter was born at the turn of the century in 1899 in Canig, Germany. His father, a Lutheran Minister, was always questioning the nature of life and reality. This later on played an impacting role in Drewes' perspective and artistic career. Questions of this nature are reflected when he stated,
"But art is also a world with its own laws, whether they underlie a painting of realistic or abstract forms... to create new universes within these laws and to fill them with experiences of our life is our task... when they convincingly reflect the wisdom or struggle of the soul, a work of art is born."

Drewes began his artistic career after his military duties in World War I when he was 22 years old. During this period he studied with prominent figures such as Wassily Kandinsky, Johannes Itten, and Paul Klee. While attending the Bauhaus School in Weimer, Germany, Drewes became close friends with Lyonel Feininger, Moholy-Nagy, and Josef Albers; all of which later proved to be lucrative for his career. During this period of the Bauhaus when they were located in Weimar, there was a high stress on avant-garde experimentation. Drewes was torn between the worlds of representational structure and abstract organization. This struggle remained prominent in his mind and is reflected in the stylistic fluctuation from representational to geometric abstraction. In 1923, Drewes left Bauhaus and traveled Europe, South and Central America, and Asia. Perhaps, this was an attempt to escape the turmoil that was bubbling to the surface in Europe. After his world-traveling adventure, Werner later returns to Bauhaus to find the educational regiment has changed, and with distaste of this new structure, he relocated to New York.
As a professor for The Brooklyn Museum School and Columbia University, Werner Drewes encouraged and inspired many future generations of artists. He, along with numerous well-known artists, found the American Abstract Artists in 1937. During this time his style of painting is highly distinguishable, he concentrated on abstract geometric landscapes and architectural abstraction. He received an award in 1939 from the Museum of Modern Art during an exhibition there. In the 1940s, Drewes taught at the Moholy-Nagy Institute of Design in Chicago, Illinois. A year later he relocated to St. Louis, Missouri and would remain teaching at the School of Fine Art at Washington University for over 20 years.
Provenance
Gift of the artist to the Collection of Herminghaus, St. Louis, Missouri
New Lyme Galleries, Clayton, Missouri
Andrea Keogh, Scully and Keogh
Collection of Maurice and Margery Katz