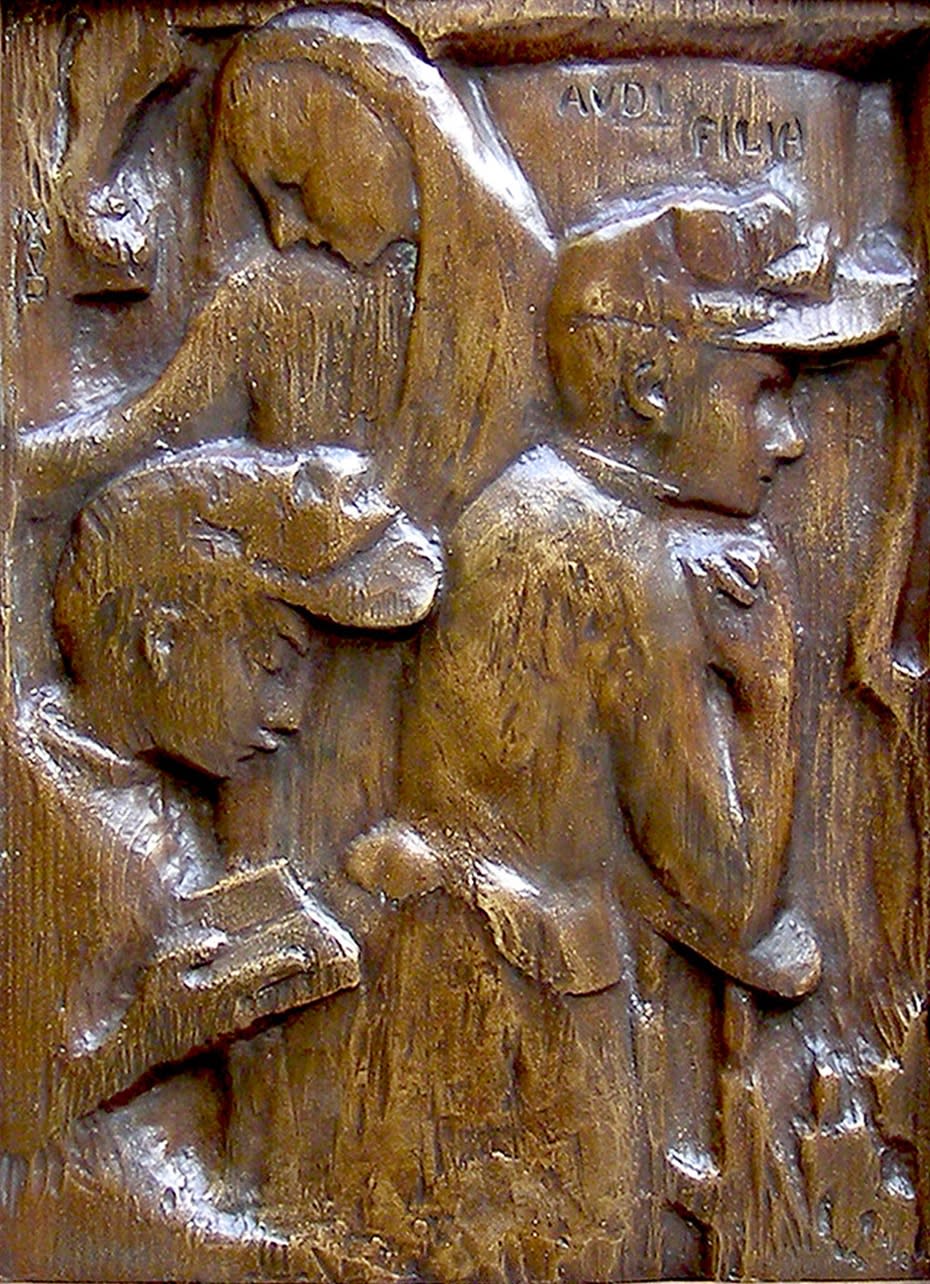 Artist
Known as the "Nabi of the beautiful icons", the deeply religious Maurice Denis is celebrated alongside Vuillard and Bonnard as one of the most important Nabi painters, a founder of the movement and its brilliant theoretician, and unquestionably the most fervent promoter of the Nabis. Denis wrote numerous reviews, articles, and treatises, including the group's manifesto defending the innovations of Paul Gauguin that emphasized the importance of the decorative elements of line, color, and form over pure representation. A member of the Symbolist Movement, Denis constructed theories that contributed to the foundations of Cubism, Fauvism, and Abstract Art.
Maurice Denis received a classical education in the Lycée Condorcet where he met Vuillard, Roussel and Lugné-Poë. While studying in the Lycée he took drawing lessons and copied paintings by the old masters. In 1888 he enrolled at the Adadémie Julian and then at the Ecole des Beaux-Arts. In the same year Paul Sérusier showed his friends at the Académie Julian the famous landscape that he had painted at the suggestion of Gauguin in Pont-Aven, which was considered a "talisman" of Gauguin's doctrine of Synthetism. This was a decisive revelation for Denis who found himself attracted by the new idea of Synthetism and by Gauguin's paintings, which he first saw at the exhibition of the Impressionist and Synthetist Group at the Café Volpini in 1889.
Denis joined the Nabis (a Hebrew word meaning 'prophets') and in 1890, in the review Art et Critique, he published his famous article in which he stated the artistic credo of the group. During this period he became associated with the Symbolist writers, illustrating the books of André Gide and Paul Verlaine's Sagesse, and designing front-pieces for Maurice Maeterlinck's Pelléas et Mélisande and for musical scores of Claude Debussy.
Like the other Nabis, Denis experimented in various fields of art, designing carpets, painting cartoons for stained-glass and mosaic panels, and decorating ceramics. The 1890s saw his first large-scale decorative works, the painting ceiling in the house of the French composer Chausson (1894).
Provenance
Private Collection, France