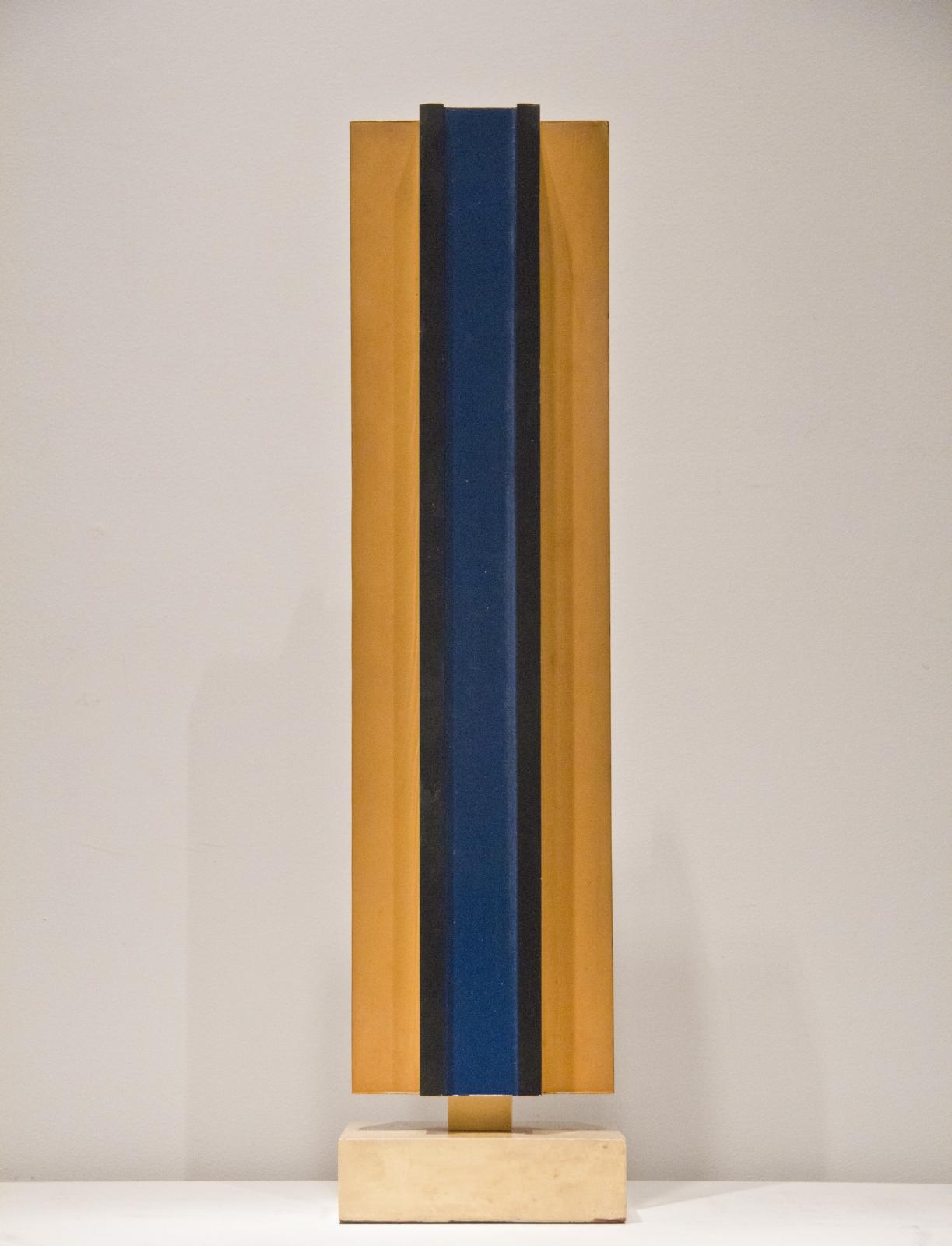 Painted wood
21 1/4 H x 5 3/8 W x 5 1/8 D inches
Signed and titled under base: EXP-23-64 / N. Daphnis
artist
Born in Greece but active in both New York and Massachusetts, Nassos Daphnis is known for geometric abstract sculpture. A member of a group of young artists in the 1950's who broke away from Abstract Expressionism, Daphnis placed a greater emphasis on gestural and expressive brushstrokes and further explored hard edge color that harked back to Piet Mondrian and yet also looked forward to the Minimalist movement.
Description
Daphnis once explained in an oral history with the Smithsonian Institution's Archives of American Art in 1964, the year he created our EXP-23-64:
The important thing for me was to place the color in its proper plane, which I feel is the only way that a color can exist.
Inspired by the classical perfection and pure proportions of the Parthenon in his native Greece, Daphnis developed a profound sense of geometry that may be seen in our sculpture with its emphasis on clean lines of precise color that are strictly controlled. He employs yellows and blues which he admired for their energy. Daphnis focused on color as a principal component of his sculptures that he believed bore a spiritual connotation. His theory of color was based on a belief that each color was endowed with a specific density and spiritual value. As a result his works were carefully crafted with certain colors that appear simplistic but in fact are a balancing act between the visual and the metaphysical, a tension that adds a vitality and vibrancy to his works.
provenance
Private Collection, New York