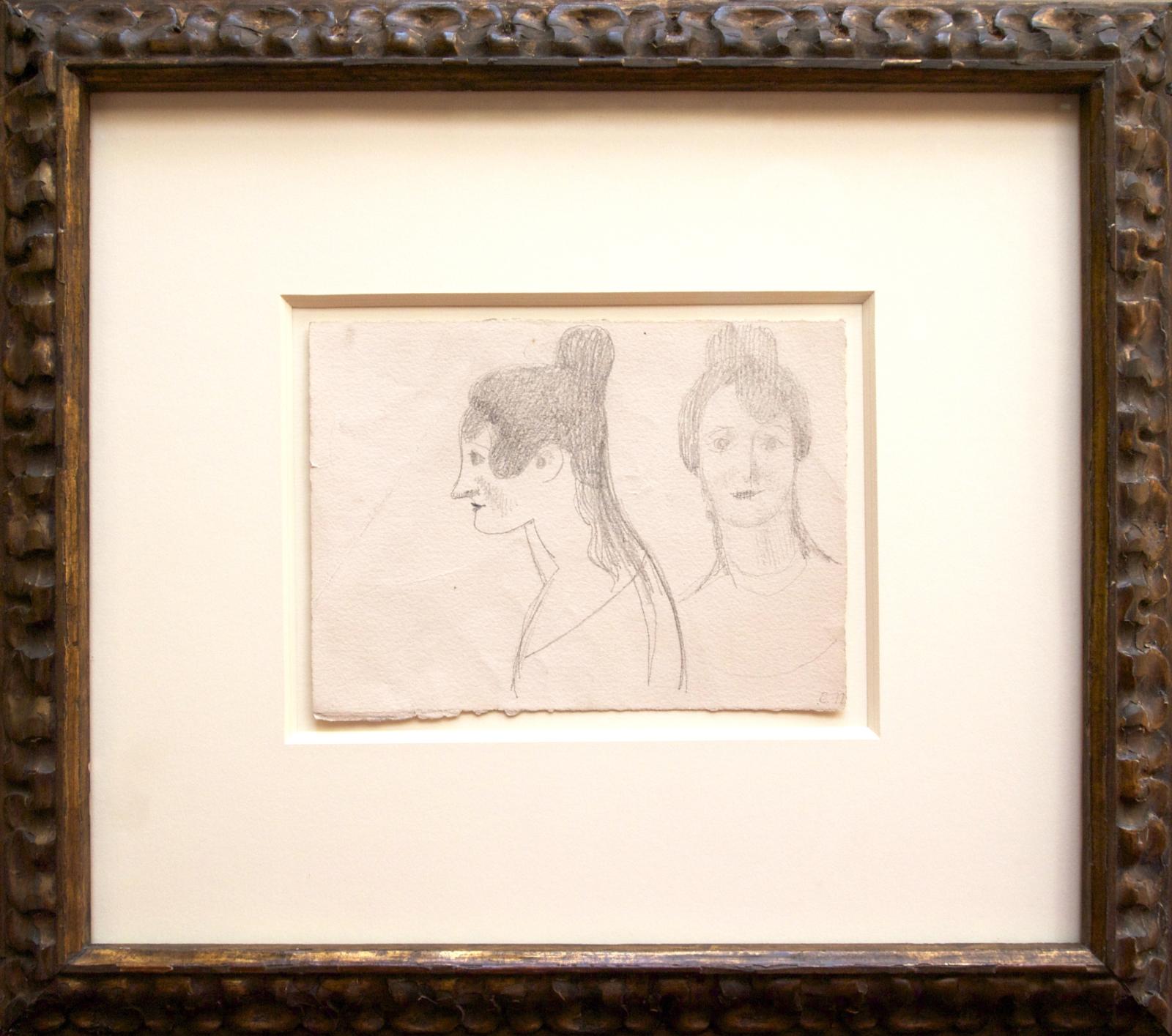 Pencil on paper
4 3/4 x 6 1/2 inches
Framed: 13 x 14 3/4 inches
Initialed lower right: E.N.
artist
An important sculptor and a key member of the New York art scene in the first half of the 20th century, Nadelman fused the classical influences of his Beaux-Arts style training in Europe with the subject matter and imagery of popular culture in America to create his uniquely abstracted works. At times his works seemed to combine the traditional with what was modern at the time. His "radically simplified drawings" were deceptively simple in their economy of line and form.
Description
This drawing remains decidedly elegant in its carefully conceived outline of the woman's profile and somewhat idealized facial features that are reminiscent of ancient Greek female deities. An accomplished draughtsman, Nadelman is celebrated for his straightforward classical and charming figures. This drawing resembles his Bust of a Woman sculpture done in the later 1920's which shows the same hair, facial features and shoulders up view. The sculpture provides the 360 views of this woman while the sketch shows the same woman in two different views. That our drawing resembles this sculpture gives it some of its rarity because the sculptures similar to Bust of a Woman were all destroyed, leaving behind only the drawings like Two Views of a Woman.
provenance
Kraushaar Galleries, New York
Private Collection, Long Island, New York