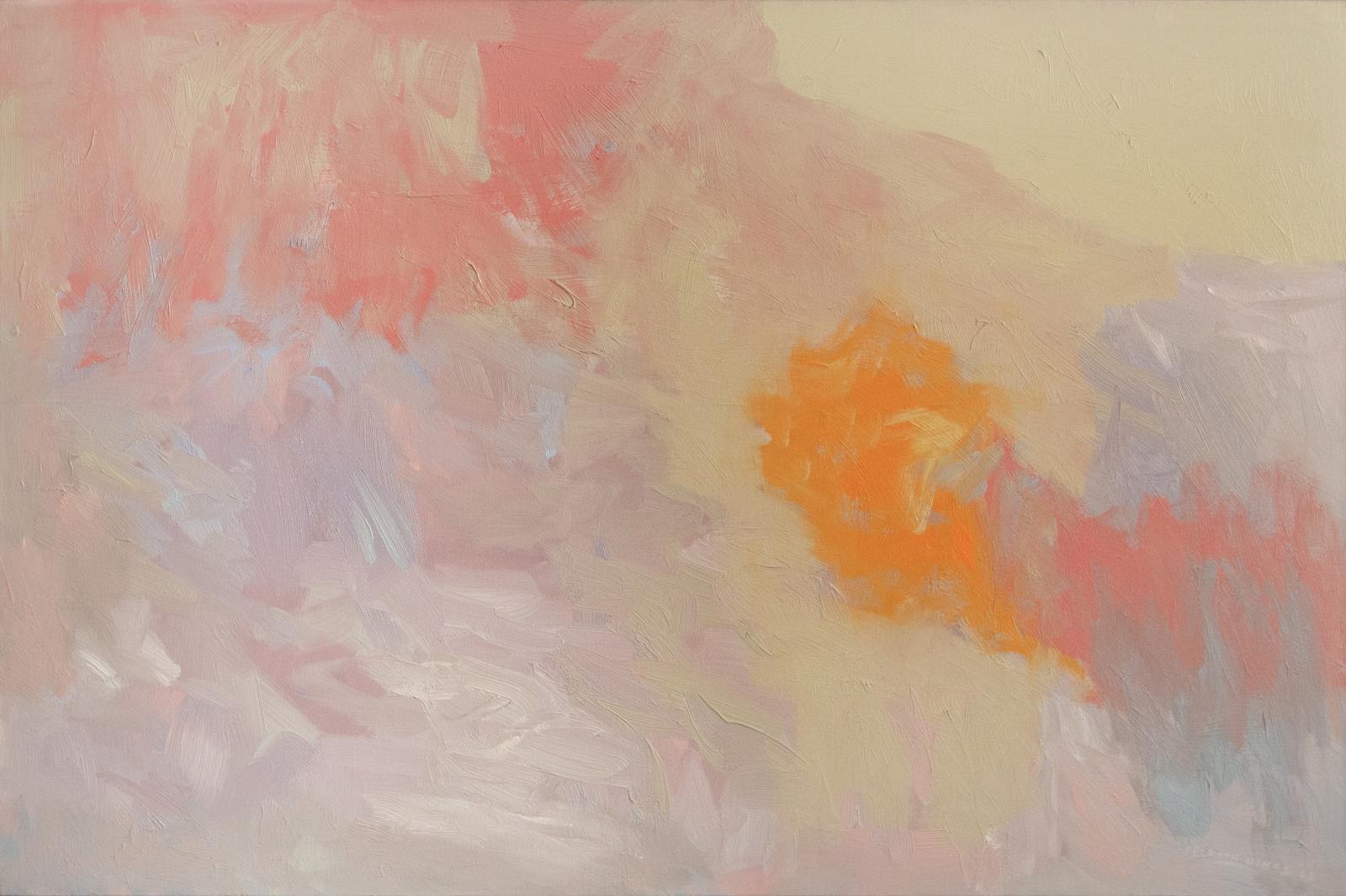 Landscape with Orange

,

1963
Oil on canvas
24 x 36 inches
Signed and dated lower right
artist
Felrath Hines (American, 1913–1993), the first African American man to become a professional conservator for the Smithsonian National Portrait Gallery, was born and raised in the segregated Midwest. Leaving their home in the South, Hines's parents migrated to Indianapolis with hopes for a better life. While growing up, Hines was encouraged by his seamstress mother to pursue his early passion for art by taking Saturday classes at Herron Art Institute in Indianapolis. He moved to Chicago in 1937, where he attended the Art Institute of Chicago in pursuit of his dreams.
Felrath Hines's work can be seen at the Chrysler Museum of Art, the Ackland Art Museum at the University of North Carolina at Chapel Hill, and the Detroit Institute of Arts, among others.
Description
Throughout the 1960's and 70's, Hines continued to explore abstract relationships of light, line, color, and shapes, all often inspired by nature, as we see from Landscape with Orange. In the words of the artist, "In my view, an artist's work is to rearrange everyday phenomena so as to enlarge our perception of who we are and what goes on about us."
An artist first and foremost, Felrath Hines (1913-1993) worked to create universal visual idioms from a place of complex personal experience. Though known to be "color blind" in his relationships with friends and acquaintances, Hines's life in 20th century American society was as vibrant as his ever-more-subtle works of art. Hines's figurative and cubist-style artwork morphed into soft-edged organic abstracts as he grappled with hues in his chosen oil medium.