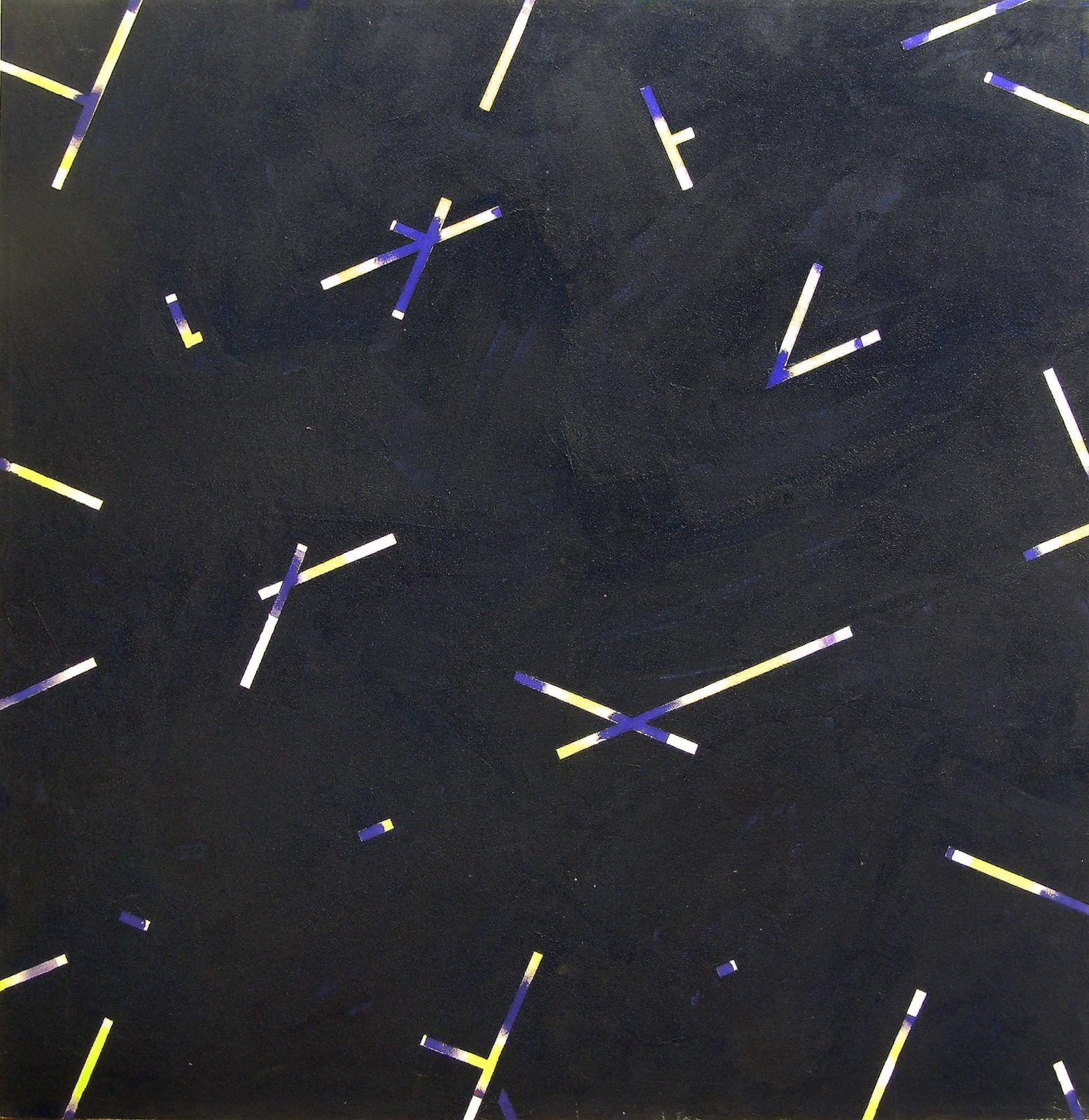 Mixed media on canvas
61 3/8 x 61 3/8 inches
Signed and dated verso
artist
Georges Noël was born in Béziers, France in 1924. He began his education as an engineering student and then studied both painting and sculpture in Pau from 1939-1945. Influenced greatly by the art informal and Noveau Réalisme movements that emerged at this time, Georges Noël believes in gesture, objects and the accident. The imagery within each oh his paintings is inspired by primitive and archaic symbols, graffiti art and musical scores.
After moving to Paris in 1955, his artistic career began to flourish, and it continued to accelerate when he relocated to the United States. Beginning in the 1950s and continuing through 2000 Georges Noël produced both canvases and works on hand-made papers, which were based on palimpsests. Palimpsests are old manuscript pages often made of parchment or vellum that have been written on, scraped off and then used again. During this process, the old writing would not be completely erased and would often still be visible. Georges Noël takes the concept of palimpsest pages and builds upon his canvasses with sculptural materials such as sand, crushed flint, and raw pigments bringing three dimensionality and vigor to each work. Georges Noël was a professor at the Minneapolis School of Art in 1969 and lived in New York from 1969-1983. He returned to Paris in 1983.
The artwork of Georges Noël has been exhibited internationally and is included in the collections of the Metropolitan Museum of Art, the Bibliothèque Nationale and F.N.A.C. in Paris, and the Nationalgalerie in Berlin.
Description
During his American period (1969-1983), Noel felt that the works done in America seemed "autonomous"-abstract, more geometric, and more restricted chromatically. Material is an important component in Georges Noel's work. When he discovered the formula comprised of polyvinyl acetate, sand and pigments, he realized that he had found his "medium of choice", which he used in all his works.
provenance
Acquired directly from the artist, 2007